REBUILT EQUIPMENT
SurfacePrep supplies a range of high-quality Rebuilt Equipment that is expertly tested and approved for resale. Products range from air and wheel blast equipment to vibratory and mass finishing equipment to parts washers and other miscellaneous equipment and accessories.
If you would like more information or the pricing on these available units, contact the Rebuilt Equipment department at rebuilt@surfaceprep.com.
Air Blast Equipment
Empire
Guyson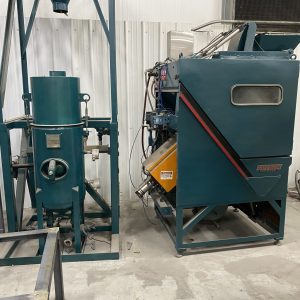 System Features:
Fully Rebuilt
2 cu. ft. Basket, Unlined
Pressure Blast Configuration
3.5 cu. ft. Dual Outlet Schmidt Pot with Level Sensing
2 Blast Nozzles (Can be Set Up with Nozzle of Choice)
Neoprene Lined Interior
600 CFM Lined Reclaimer
600 CFM Dust Bag Collector
Semi-Automated Part Loading and Unloading
Progressive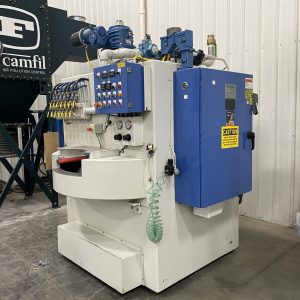 System Features:
Used – Very Low Hours
Excellent Condition
Automated Continuous Turntable
Linear Horizontal Blast Gun Oscillation
12 Suction Blast Guns
1600 CFM Lined Reclaimer
1600 CFM Cartridge Dust Collector With Automatic Reverse Jet Pulse Cleaning
4 cu. ft. Media Hopper
Automatic Media Makeup Hopper
Rigid Urethane Media Recovery Ducting
HD Flexible Dust hose
480 V | 3 PH | 60 A
Wheel Blast Equipment
Pangborn
Vibratory & Mass Finishing Equipment
Roto-Finish
Vibra Finish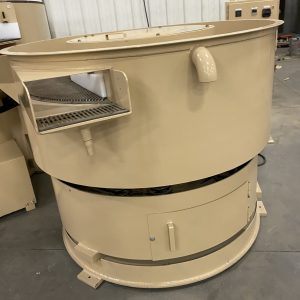 System Features:
Fully Rebuilt
12 CU FT Capacity
Heated Cob Channel
Extended Screen Deck
Full Control Panel
480 V | 3 PH | 60 A
Torex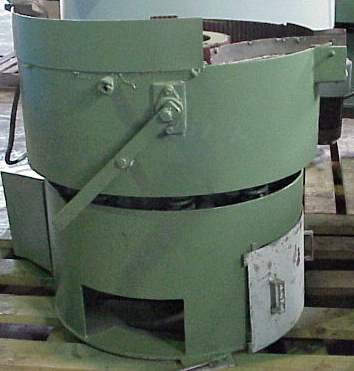 System Features:
Fully Rebuilt
4 CU FT Capacity
Straight Wall Lining in Good Condition
Manual Unload Gate
On/Off Controls
Compound Delivery System
Wash, Rinse & Dry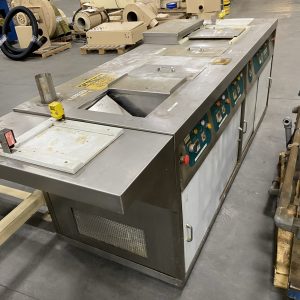 System Features:
Used – Low Hours
Excellent Condition
4 Different Wash/Rinse Stages
Sold As Is
System Features:
Single Stage – Heated Wash
Electric Heat
Blowoff
24 IN Wide 1×1 Flat Wire Mesh 304 SS Belt
Conveyor Speed 0.5 – 5 FPM
30 FT Long x 7 FT Wide x 9 FT Tall
All Stainless Steel Construction with Insulated Panels
280 GAL Tank Capacity
480V | 3PH | 60HZ | 175A
*Image is representative.